11/21/2009
Our song, "To Be A Tree" is now up on iTunes.
Get your copy here:
http://itunes.apple.com/us/album/to-be-tree/id340087889
Enjoy!
-The Flannery Brothers
11/19/2009
Our debut album, "Love Songs for Silly Things" just received a 2009 Mom's Best Award. Thank you to all of the reviewers, we are very excited!
Review:
'Love Songs for Silly Things' CD is comprised of catchy tunes written, recorded, produced, mixed and mastered by The Flannery Brothers. Topics cover things that apply to everyday life to increase children's engagement and curiosity with the world around them. Tracks like 'Broccoli Yet,' 'Best Pillow in the World' and 'Rutabaga' deal with subjects that people of all ages can relate to. Kids love to listen to the album on repeat, making long car rides easier and more enjoyable. To date, there has been an overwhelming positive response from children, parents, and teachers across the state of Maine where the Flannery Brothers are based.
"I think this product was great! It had my son dancing around."


"When I played this CD in the car my daughter was dancing in her seat!"

"This CD was easier to listen to and more entertaining than other children's CD's I own."


11/10/2009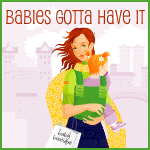 Visit Babies Gotta Have It for your chance to win "Love Songs for Silly Things"
Thanks for the great review Wendy!
http://babiesgottahaveit.com/?p=1453